The SiMuA's thematic museums are six, well-established for many years already, now recognized and appreciated both scientifically and culturally.
Among them, the Botanical Garden stands out with its 220 years of history and the huge amount of its floras; it is the flagship of the living museums in Europe, as well as the starting point of the botanical studies in Sicily. The Zoology Museum "P. Doderlein", the Geology Museum "G.G. Gemmellaro" and the Specola Museum hosted in the ancient Astronomic Observatory (1790) have an high-profile role, both for their important finds and for their conspicuous scientific value.
Finally, the Radiology Museum and the Engines and Mechanisms Museum, thanks to the peculiarity of their collections, are authentic jewels that constitute two unique museum realities in the disciplinary context they represent.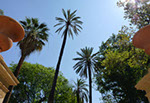 The Botanical Garden is considered a huge open-air museum. It was founded in 1795 and boasts more than 200 years of activity, that have also allowed the study and spread, in Sicily and Europe, of countless vegetable species, many of them from tropical and subtropical regions. Its peculiarity is represented by the great variety of species that make it a place rich of different floras expressions.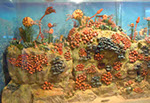 Geology Museum "G.G. Gemmellaro"
The Geology Museum hosts more than 600,000 artifacts divided into numerous collections, among which stand out fossils, covering more than 270 million years but also geological and paleontological collections from around the world, including a chalk crystal from the Mediterranean that contains a drop of water 6 million years ago and the oldest human skeleton found so far in Sicily.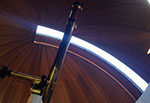 The Specola Museum was stablished in 1790 from Ferdinand of Bourbon and housed in the ancient Astronomical Observatory, on the top of the Norman Palace's Torre Pisana. It preserves astronomical instruments of 18th and 19th centuries. Among these is the famous Ramsden Circle, a unique instrument for type and quality, used by Giuseppe Piazzi to discover the first asteroid, Ceres (1801).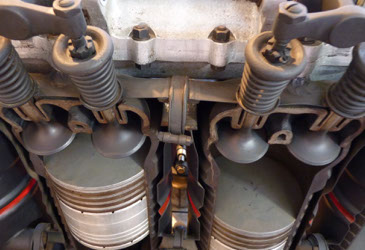 The Engines and Mechanisms Museum preserves an important collection of motors, mechanisms, scientific and educational equipments that constitute a heritage of great value, as evidence of the evolution of machines in the various areas of application. The Museum also carries out research activities, restoring and scientific dissemination, promoting numerous cultural initiatives.